Welcome to HIMformatics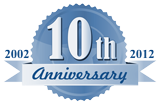 We are a Healthcare Information Technology consulting firm, specializing in helping healthcare delivery organizations maximize the value of their HIT investments. We solve difficult problems by developing innovative solutions — some technology-based, and some carbon-based.
We look for collaborative opportunities where we can provide real value and have a real impact, utilizing a proven approach and tools that we have refined with our clients over the years. HIMformatics is renowned for our insight, creativity, and most importantly, our integrity. Our associates have a blend of consultative and "real-world" operational experience, and we serve our clients throughout the systems life cycle – from education and planning through implementation and optimization.

Our consultants have expertise in all areas of Healthcare Information Technology
including Ambulatory Services, Analytics & Business Intelligence, ICD-10 and Revenue Cycle. In addition, we bring insight, strategic perspectives, and innovative approaches to front-end strategic planning initiatives.
Find out more…

HIMformatics is uniquely qualified to provide high-value advisory services to healthcare provider organizations. Our seasoned and highly experienced team provides services related to strategies, selections, solutions analysis, initiative reviews and quality assurance to help organizations make strategic decisions and pursue mission critical business objectives.
Find out more…